Farm technology relate to different operations on agricultural products after harvest in order to obtain food. Industrial and craft activities will be different in their approach. While the architect is building on its expertise and its ability to adapt, the industry will systematize the measures to reduce the subjectivity of the interventions and ensure the stability of food in terms of quality.
We can count six food processing sectors:
Chain of field crops (cereals, oilseeds, sugar): mills, starch, malt, sugar, oil mills
Chain of dairy products: Milk, cheese
Meat products industry: slaughterhouses
Fruit and vegetable sector: drinks, juices
Wine and spirits industry: wine
Cooked food chains: packaging
For each of these sectors, various processes are implemented.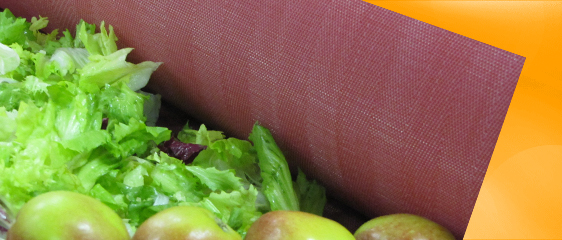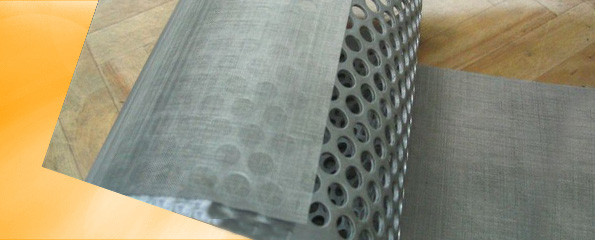 Conveyor Belts (Synthetic and Metallic)

Filtration / draining:
Draining of cheese, vegetables, feathers in abattoir, etc…
Gravity tables in waste water treatment plants.
Drying / suction:
Dehydration of vegetables.
Drying of alfalfa, beets, …
Belts for ovens or products coming out from the oven.

For the extraction of liquid by squeezing:
Squeezing of fruits, vegetables, …
Belt filter presses in waste water treatment plants
Belts for various Filters
Supply and installation of wire mesh and plastic belts for all types of machines:
Cylindrical, rectangular filters
Butter churns
Vibrating and maturing screens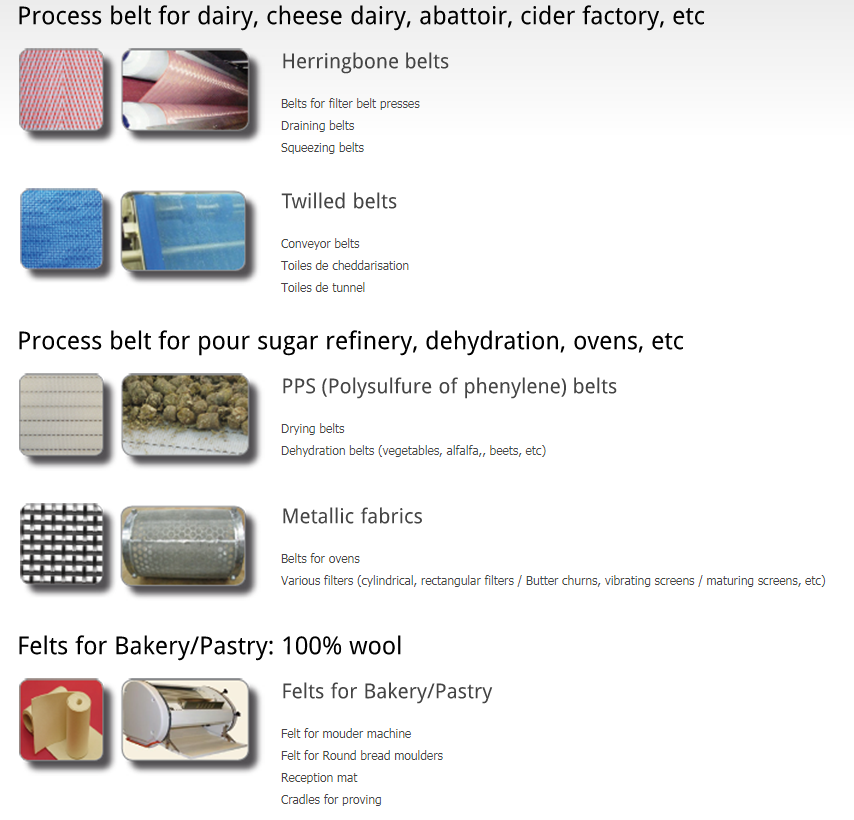 New: FDA Coating for Clippers & Edges
Good adhesion between coating and fabric.
Good resistance to abrasion.
Good coating elasticity that helps the deformation of the clipper seam and the rolling-up on the cylinders (120mm mini).
Large chemical compatibility range (Ph-10)
Good temperature withstanding (up to 100°C)
Thickness and profile of the coating are designed in order to protect the clippers and avoid any scraper's jigs
Edges coating widths available : 2, 4, 6 or 8 cm.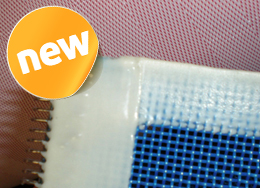 Quality for food and beverage applications.
In accordance to the standards CE 1935/2004 and 2023/2006