The mineral processing consists in the physico-chemical transformation of the ore, in order to pull out only worthy metals.
By the word of "refining" is included the whole purification process (leaching, impurities elimination, treatment of residual mud,…). And that flowchart requires specific liquid-solid separation technologies: the wet filtration through synthetic fabrics.
Synthetic cloths: Polyester, Polyamide, Polyphenylene sulfide.
Metallic cloths: Stainless steel.
Different patterns: Plain weave, Twill, Herringbone.
Different mesh openings: from 120 to 4000 μm.
Widths up to 19.8 '.
Our filter belts are custom-cut and assembled. The type of junction used is adapted to the industrial process and the kind of filter device.
We get involved in the primary mining industries such as:
• Coal
• Phosphate
• Gold – Silver – Platinum
• Copper – Nickel – Zinc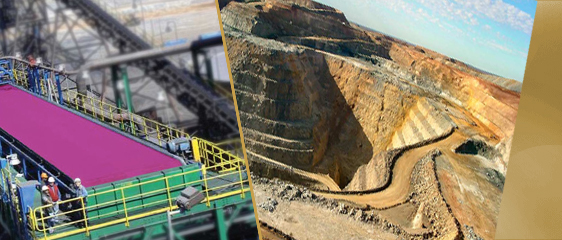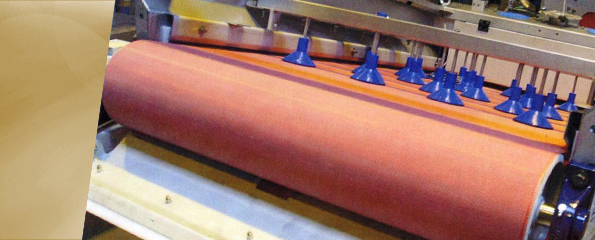 RT belts, in conjunction with water jets and a vacuum system, efficiently reduce the ash content.
Gold, Copper, Silver & Platinum
RT belts separate trash from metal when used on a linear screen. The rich mineral sands pass through the apertures and are recovered while tramp material and trash remain on the cloth, to be expelled as a cake.
A very wide range of apertures: From 120 to 4000 μ. A large choice of hand-made junctions adapted to your application and your machinery: High resistance to tension and to fatigue of the weakest point. Belts made to measure, even for the smallest application. Resistance to abrasion leading to a longer life.





In 2013, a belt produced by RAI-TILLIERES, cell size 400 μm, was installed on a hydrometallurgical belt riddle. It proved to be of high quality and very resistant to wear, having been in operation for about six (6) months, which is much longer than belts from other manufacturers.

In addition to its high quality, these belts are priced much lower than those of other manufacturers, and the delivery time is very rapid. On behalf of the company Altyntau, we wish to express our gratitude for your cooperation with us and the undoubted contribution you have made to the work of our factory.

We hope for further cooperation between our companies in future.

Yours sincerely,

A.R. Rambekov,
Head of Technical Servicing and Maintenance Planning Department, ZIF